TP-LINK TL-SG108 8-PORT 10/100/1000MBPS QOS %72 ENERJİ TASARRUFLU GIGABIT SWITCH
Description
TP-LINK TL-SG108 8-Port 10/100/1000Mbps Qos Destekli Tak ve Kullan % 72 Enerji Tasarruflu Gigabit Switch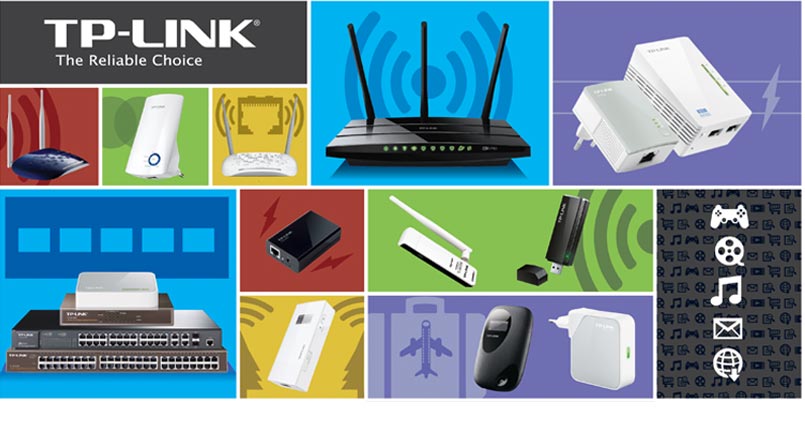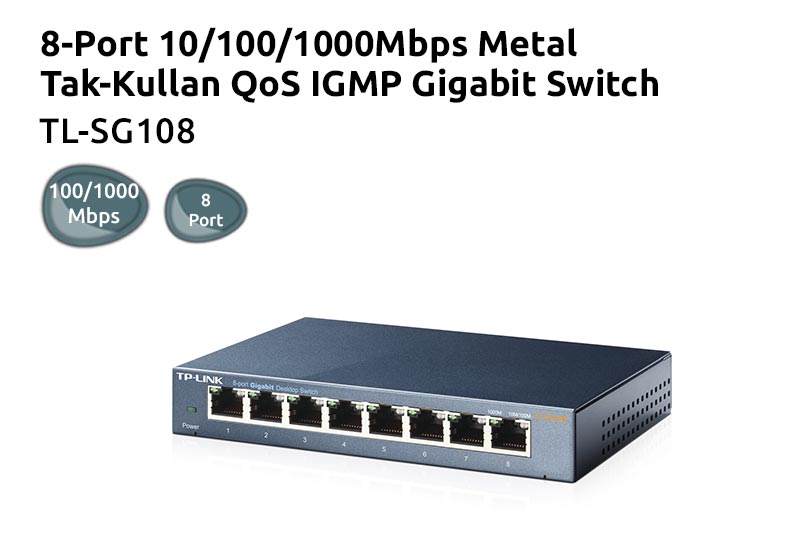 8 * 10/100/1000Mbps Auto-MDI/MDIX destekleyen Auto-Negotiation RJ45 portları
IEEE 802.3x flow control güvenilir veri transferi sağlar
Çelik gövde, masaüstü veya duvara monte edilebilir tasarım
QoS (IEEE 802.1p) fonksiyonunu destekler
Tak ve çalıştır, hiçbir yapılandırmaya gerek yok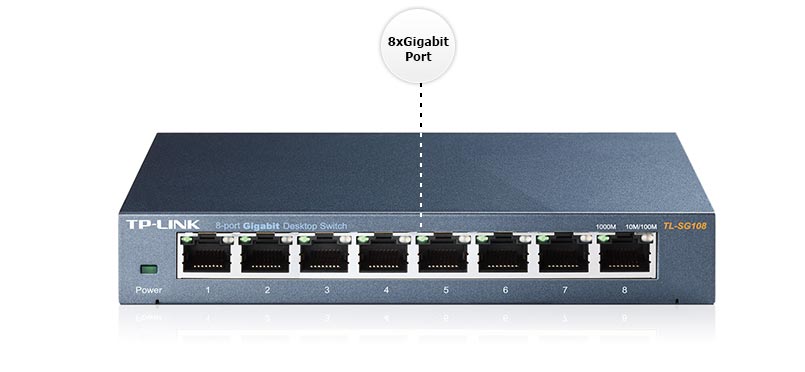 Bu Ürün Ne Yapar? TP-LINK 8 10/100/1000Mbps Masaüstü Switch TL-SG108 kolay yoldan gigabit Ethernet'e geçiş yapmanızı sağlar. Masaüstünü gerçek bir gigabite dönüştürerek ağ sunucularınızın ve omurga bağlantılarınızın hızını artırır. Dahası, TL-SG108 düşük güç tüketimi planını benimser. Yenilikçi enerji verimliliği teknolojisi ile, TL-SG108 güç tüketiminden %72'e kadar tasarruf sağlayabilir, ev veya ofis ağınız için çevre dostu bir çözüm sunar. Gigabit Switch Featured with 8 10/100/1000Mbps ports, TL-SG108 greatly expands your network capacity, enabling instant large files transferring. So,power users in the home, office, workgroup, or creative production environment can now move large, bandwidth-intensive files faster. Transfer graphics, CGI, CAD, or multimedia files across the network instantly. Ethernet'iniz ile Yeşillenin Şimdi bir gigabit ağa upgrade olduğunuzda yeşillenmek gibi bir seçeneğiniz var! Bu yeni nesil TL-SG1005D 5-Portlu Gigabit Masaüstü Switch, ağınızın kapasitesini daha az güçle oldukça artırabilen yenilikçi enerji tasarruflu son teknolojilere sahiptir. Ağınızın karbon yayımını sınırlamak için, linkin durumuna ve kablo uzunluğuna göre güç harcamasını hemen ayarlar.

Boş Portların Gücü Düşer


Bir bilgisayar veya ağ ekipmanı kapandığında, klasik switch'in buna karşılık gelen portu önemli bir miktarda gücü harcamaya devam edecektir. TL-SG1005D, otomatik olarak her bir portun link durumunu bulur ve boştaki portların harcadığı gücü düşürür, böylece güç kullanımı %80 azalmış olur.
Kablo Uzunluğuna Göre Güç Ayarlaması


İdeal olarak daha kısa kablo daha az güç kullanacaktır, çünkü uzunluğu boyunca daha az güç harcanacaktır; uzunluğun 10 veya 50 metre olmasına bağlı olmaksızın kabloda aynı miktarda güç kullanan çoğu cihaz için bu geçerli değildir. Kolay Kullanım Gigabit switch'in otomatik özellikleri, kurulumu zahmetsiz bir şekilde tak ve çalıştır hale getiriyor. Konfigürasyona gerek yok. Otomatik MDI/MDIX, çapraz kablolara veya uplink portlara olan ihtiyacı ortadan kaldırıyor. Her bir porttaki otomatik anlaşma, bir ağ cihazının link hızını algılar (10, 100 veya 1000Mbps'mi olduğunu) ve uyumluluk ve optimal performans için akıllı bir şekilde ayarlar.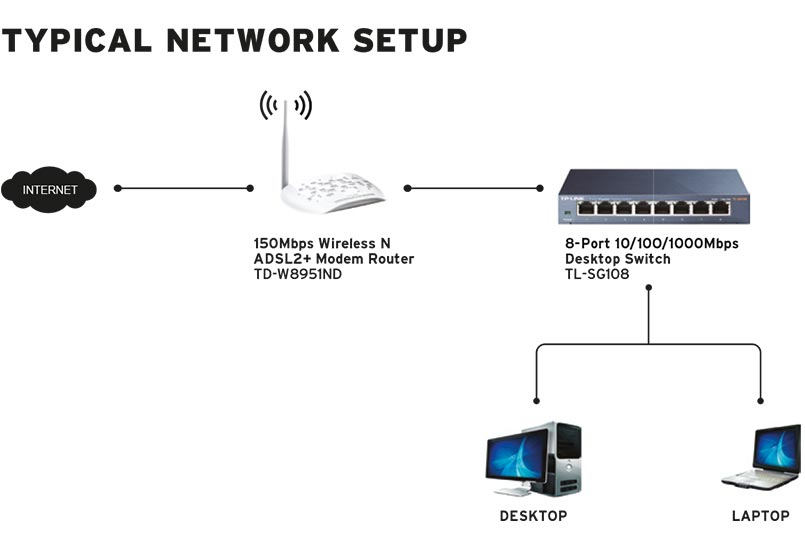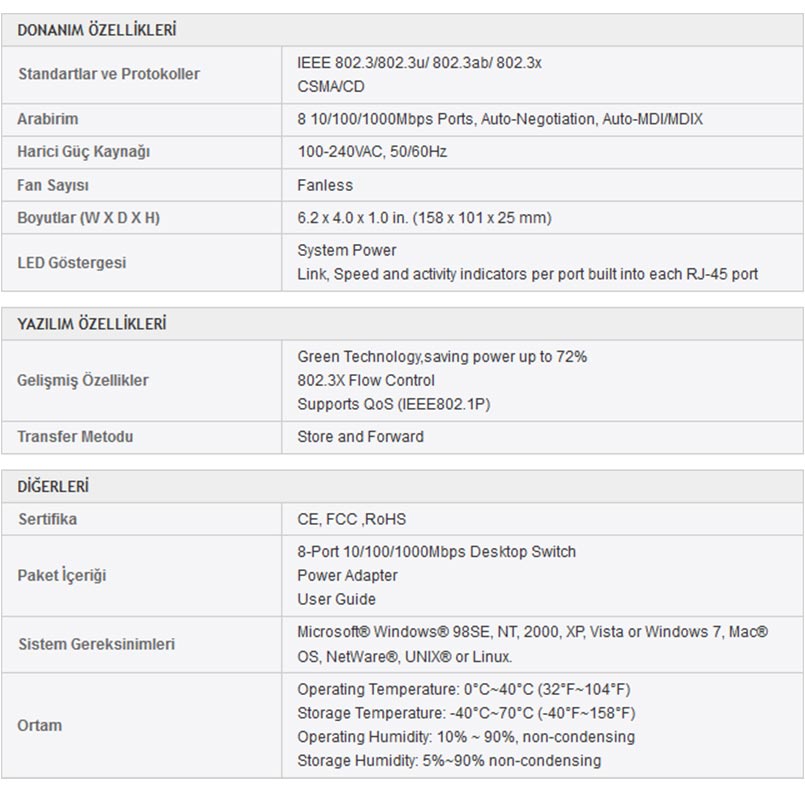 Features
Warranty Period:
36 Months
_payment_options
Installment plan
Monthly Payment
Total price
Artı (ek) taksit kampanyası bankanızın inisiyatifinde olup şartları değişebilmektedir. Kampanyaya Akbank Axess kartlar dahil olup diğer banka kartları kampanyaya dahil değildir.
Installment plan
Monthly Payment
Total price
Artı (ek) taksit kampanyası bankanızın inisiyatifinde olup şartları değişebilmektedir. TEB bireysel ve ticari kartlar ile Şekerbank ticari kartlar kampanyaya dahil değildir.
- Vade farksız taksitler KOYU renkte gösterilmektedir.
- X+X şeklinde belritilen taksitler (Örneğin: 2+3) 2 taksit olarak işleme alınmakta ancak ilgili bankanın kampanyası dahilinde 2 taksit üzerinden işlem yapıldığı halde 2+3 yani 5 taksit olarak kartınıza ve ödemenize yansımaktadır. (2 taksit seçilmiş olsa bile banka kampanyası dahilinde ekstradan vade farkı eklenmeden işlem 5 taksite bölünmektedir.) Kampanya bankanıza bağlı olup tüm kartlarda geçerli olmayabilir.
Reviews
Please sign in so that we can notify you about a reply